Bio
Hard riffings, brutal drum beats and two two characteristic voices that don't fit any known subgenre – that is Beyond Dystopia. Influenced by the sounds of death, progressive, and modern metal, they offer a powerful and new sound. The contrast between the alternating melodic and rhythmic parts, along with the manifold vocal varieties, are guaranteed to leave an impression in the listener.
Basil (git/voc) and Pascal (drums) used to make music together since their childhood, Sam (bass/voc) has crossed their path only later. In the year 2017, they started this new adventure as a powerful three-piece. Only one year later, in 2018, they released their first four demo tracks and played many Swiss shows. In 2019, they went on a week-long England tour.
In 2020, they started working on their first full length album and booked studio time with David Castillo (Arch Enemy, Sepultura a.m.m.) at Fascination Studios / Studio Gröndahl in Stockholm. In 2022 they could finally release their self titled debut album!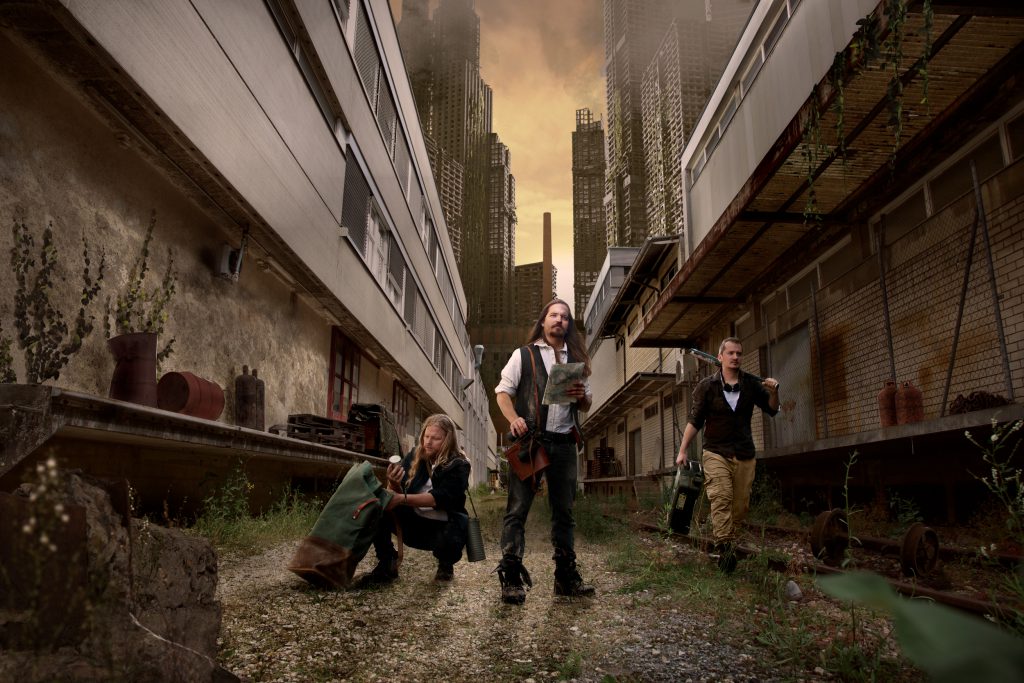 T-Shirts
Have a look at our store and grab one of the beautiful shirts with the artwork of our album: